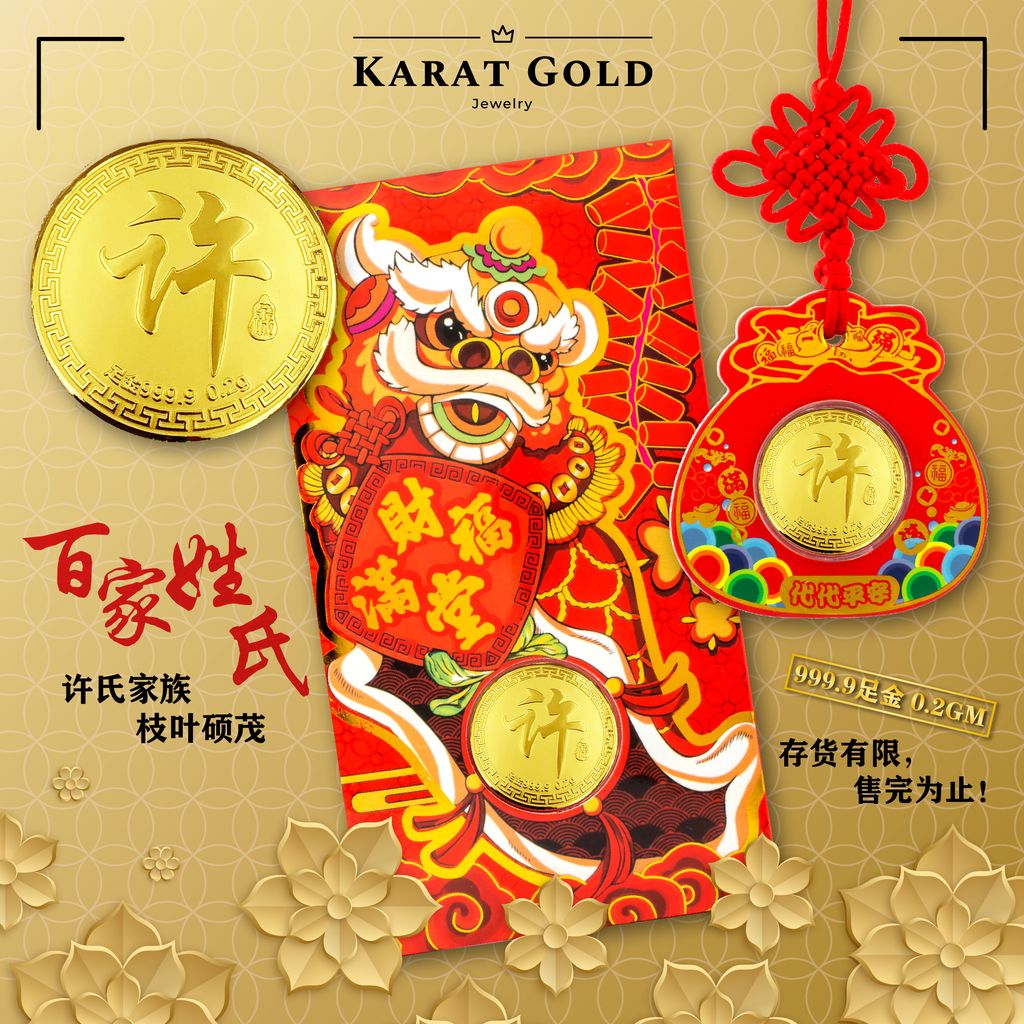 999.9 Chinese Surname "Koh, Goh, Xu" Gold Coin "許"氏家族 - 百家姓氏足金红包
百家姓红包不仅能延续传统,更代表了家族長輩给于晚辈的祝愿。足金红包更加重了这份祝福,也显得高贵大方,同时还可以保值收藏哦!
除此之外, 身爲晚輩, 更可以購買百家姓紅包贈與長輩, 感激這姓氏的傳承與光榮!🧨

Karat Gold的三合一足金红包现在已开始售卖!买它!!!必须买它!!亲亲现在就买起来吧!
The 'Hundred Family' Red Packets does not only continues the tradition, but also represent the legacy & wishes of family elders onto the younger generation. The 999 pure gold red envelope adds to this blessing. In addition to symbolizing generosity, it's unwavering value is forever.

In addition, as a younger generation, you can also buy a red envelope with the surname of your family as a gift to the elders, thank you for the inheritance and glory of this surname!

Karat Gold's triple gold red envelopes are now on sale! Buy it !! Own it !! While stocks lasts!!


🧧"許"氏家族 家族兴旺
Surname: Koh

产品资料
种类 : 999.9足金
重量 : 0.2g
直径 : 30mm