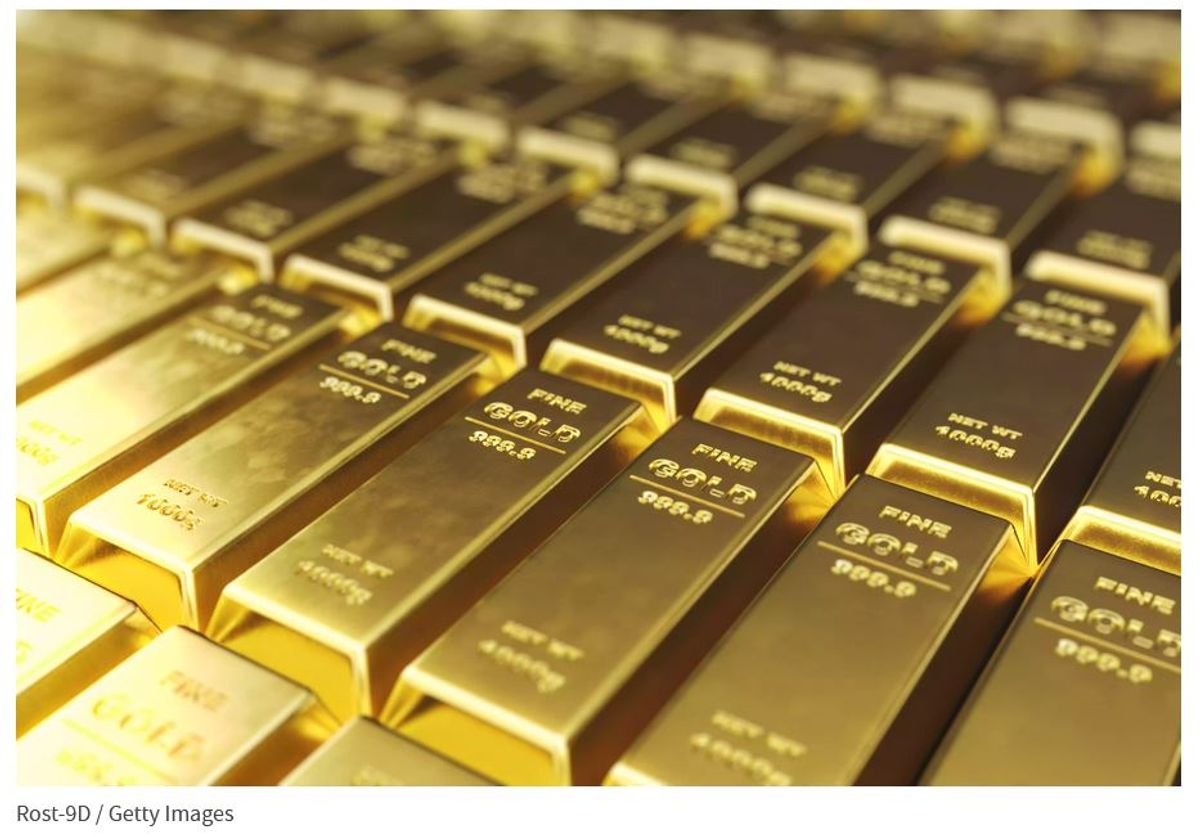 Gold
Chemical element
Gold (Au), chemical element, a dense lustrous yellow precious metal of Group 11 (Ib), Period 6, of the periodic table. Gold has several qualities that have made it exceptionally valuable throughout history. It is attractive in colour and brightness, durable to the point of virtual indestructibility, highly malleable, and usually found in nature in a comparatively pure form. The history of gold is unequaled by that of any other metal because of its perceived value from earliest times.
Properties, occurrences, and uses
Gold is one of the densest of all metals. It is a good conductor of heat and electricity. It is also soft and the most malleable and ductile of the elements; an ounce (28 grams) can be beaten out to 187 square feet (about 17 square metres) in extremely thin sheets called gold leaf.
Because gold is visually pleasing and workable and does not tarnish or corrode, it was one of the first metals to attract human attention. Examples of elaborate gold workmanship, many in nearly perfect condition, survive from ancient Egyptian, Minoan, Assyrian, and Etruscan artisans, and gold continues to be a highly favoured material out of which to craft jewelry and other decorative objects. (see metalwork; goldwork.)
Because of its unique qualities, gold has been the one material that is universally accepted in exchange for goods and services. In the form of coins or bullion, gold has occasionally played a major role as a high-denomination currency, although silver was generally the standard medium of payments in the world's trading systems. Gold began to serve as backing for paper-currency systems when they became widespread in the 19th century, and from the 1870s until World War I the gold standard was the basis for the world's currencies. Although gold's official role in the international monetary system had come to an end by the 1970s, the metal remains a highly regarded reserve asset, and approximately 45 percent of all the world's gold is held by governments and central banks for this purpose. Gold is still accepted by all nations as a medium of international payment.
金

化学元素
金(Au),化学元素,元素周期表第6期的第11组(Ib)的致密有光泽的黄色贵金属。黄金具有多种品质,使其在整个历史上都具有非凡的价值。它的颜色和亮度极具吸引力,经久耐用,几乎无法破坏,具有很高的延展性,通常在自然界中以相对纯净的形式存在。黄金的历史是任何其他金属都无法比拟的,因为它从最早的时代就被认为具有价值。

属性,出现和用途

黄金是所有金属中密度最高的一种。它是热和电的良导体。它也是柔软的,是最易延展和延展性最强的元素。一盎司(28克)的金箔可以打成187平方英尺(约17平方米)的极薄薄片。

由于金在视觉上令人愉悦且可加工,并且不会失去光泽或腐蚀,因此它是最早引起人们注意的金属之一。精美的金饰工艺实例,其中许多处于近乎完美的状态,幸存于古埃及,米诺,亚述和伊特鲁里亚的工匠手中,而金仍然是制作珠宝和其他装饰物时极受青睐的材料。 (请参阅金属制品;金制品。)

由于其独特的品质,黄金已成为人们普遍接受的用于交换商品和服务的一种材料。尽管白银通常是世界贸易体系中的标准付款方式,但金币以金币或金条的形式偶尔扮演着高面额货币的主要角色。黄金在19世纪开始流行后,便开始成为纸制货币的支持,从1870年代到第一次世界大战,黄金标准一直是世界货币的基础。尽管到1970年代,黄金在国际货币体系中的正式作用已经终止,但黄金仍然是备受推崇的储备资产,为此,政府和中央银行持有全球约45%的黄金。黄金仍然被所有国家接受为国际支付的媒介。
Information borrowed from